Singing Toward The Wind Now / Singing Toward The Sun Now
Raven Chacon
Four stainless steel sculptures glare along Arizona's Canyon de Chelly, where orange earth becomes a soundscape for the electronic and the organic, a sounding board of static and atmospheric vibrations.
Raven Chacon's installation Singing Toward The Wind Now / Singing Toward The Sun Now (2012) places electrical utility towers amidst the winds of the Navajo Nation, transforming them into musical instruments, which incorporate traditional geometrical designs seen in Navajo weavings and paintings.
Two of the towers function as harps, whose strings are activated by swirling wind and sand, while two solar-powered oscillators produce a faint electronic beat.
Chacon's practice exists at the intersection of sound art and the composition of chamber music, all the way through noise music, performance and visual art: Singing Toward The Wind Now / Singing Toward The Sun Now reflects Chacon's sight through the multimedia nature of his language, which expands questions of Native American indigeneity through images and sounds from imageries that are continuously and newly interlaced.
Raven, I'm particularly interested in how sound manifests in your work through a sort of non-cognitive – or should I say non-rational, consciousness. By this, I don't mean that we cannot potentially develop forms of knowledge through it, but rather that it doesn't operate like a discursive apparatus (sound in the service of...). The way that you seem to approach sound is by letting it speak for itself (if this makes sense) while not sacrificing its intrinsic political nature. Would you agree with this and if so, what role does your music composition background play in this?
I appreciate this observation. For the most part, I am in agreement, though this might not apply to the sound works I made as a member of Postcommodity, because the intent of those works was often to use sound to support a discursive idea. Many of my solo works, pieces that I like to describe as music (even if they are still in the form of installation, performance, or video), prioritize the organizing of sounds. When I say this, I am not always meaning the meticulous placing and directing of sounds in a timeline, but rather, the organizing of the context of how, where and why the sounds are presented. The composed pieces have a set duration. The installations are almost always presented as loops, infinite or fluid in time, or exist as documentation of a situation where duration or sequential order is not important.
Many of my works are about the land; the places my family or I am from, places I have lived or places whose histories I have come to understand. In some cases, the land is allowed to directly speak for itself. In Field Recordings (1999), quiet places are recorded and then amplified to their maximum volume, while in Still Life no.1 & 2 (2011, 2012), one is asked to consider the tempo or speed of life that might exist in these lived rural lands. In other pieces, the natural environment of the place activates a representation of itself, perhaps a symbol of its history or other narratives. Sometimes these activators are people from the region. For example, Singing Toward The Wind Now / Singing Toward The Sun Now (2012) is a group of wind harps and solar oscillators disguised as electrical towers while Still Life no. 3 (2015) is another sculpture where a Navajo woman's oration of the Dine' story of emergence (in the Dine' language) is emitted out of an ascending tower of speakers.
For other works, the sites themselves generate context. Report (2001), a musical composition for firearms, poses new questions when one takes into account where the piece is performed. Technically, Report can be performed anywhere and by anyone, so long as they can read Western music notation and shoot a gun. As musical instruments, guns are extremely limited in their percussive expression, but ironically contain power in their single audible moments. This sonic information compounded with the locale of their performance, which is the essence of the piece. Another work, Ofrendas de Luz (2008) takes the form of an anonymous recording session where all the musicians involved are invited to a pitch-black abandoned building. My intention was for these mysterious buildings with mysterious histories to produce an atmosphere that the players would relay through their instruments. There would be a freedom in the darkness, performing for a room that is accustomed to being alone. In all of these examples, I feel that the sound and the information in the sound speaks for itself. If there are other components to the work, they exist only to embellish or assist in revealing this information.
And regarding composed pieces, I am compelled by how the physical gestures that are being asked of the performer produce sonic artifacts that are out of my control, or perhaps even left to the will of nature. Extended techniques on chamber instruments surely produce unique sounds, but I am interested in the metaphor that can be embedded in the action; for example, the pulling of a cello string as if it is a hunting bow. I am less concerned about the common ("correct") technique that could be achieved, but rather, all the infinite nuances of releasing the string and letting the arrow go.

Singing Toward The Wind Now / Singing Toward The Sun Now (2012), installation view. Courtesy of the artist.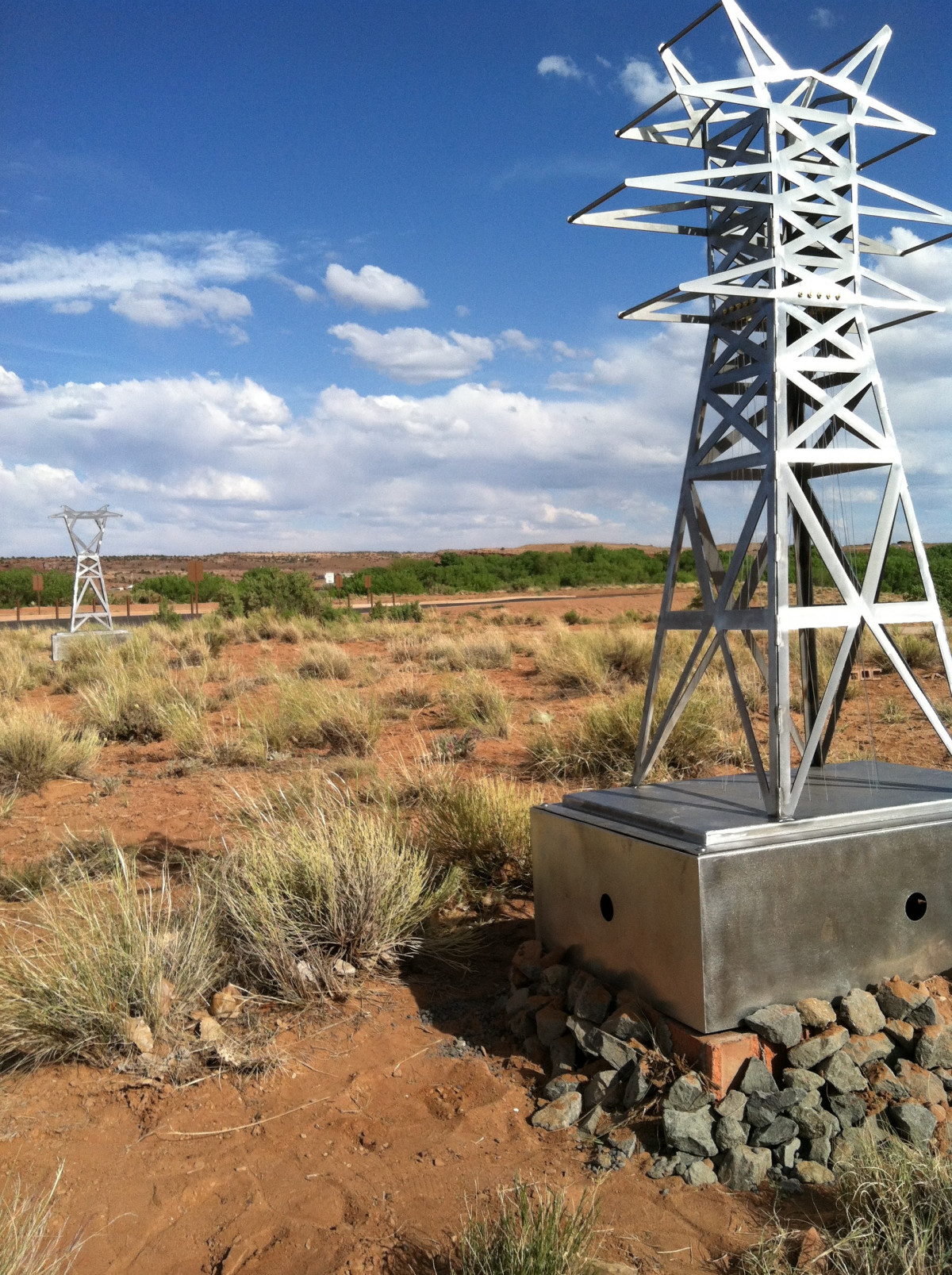 Singing Toward The Wind Now / Singing Toward The Sun Now (2012), installation view. Courtesy of the artist.
The way you articulate these ideas throughout your work somehow manifests sound as a techno-poetic regime. The music you produce is not only the creative engineering of sound but also a field of possibilities that allow sound to happen. I find it fascinating on one hand this sort of demystification of sound through a material understanding of it; as sculptural objects that entangle something beyond matter (sound). On the other hand, there's an approach to sound as an entity out of human obsessive control and beyond discipline, which perhaps contributes to why you are less interested in technique and more into the metaphor (poetics) of sound?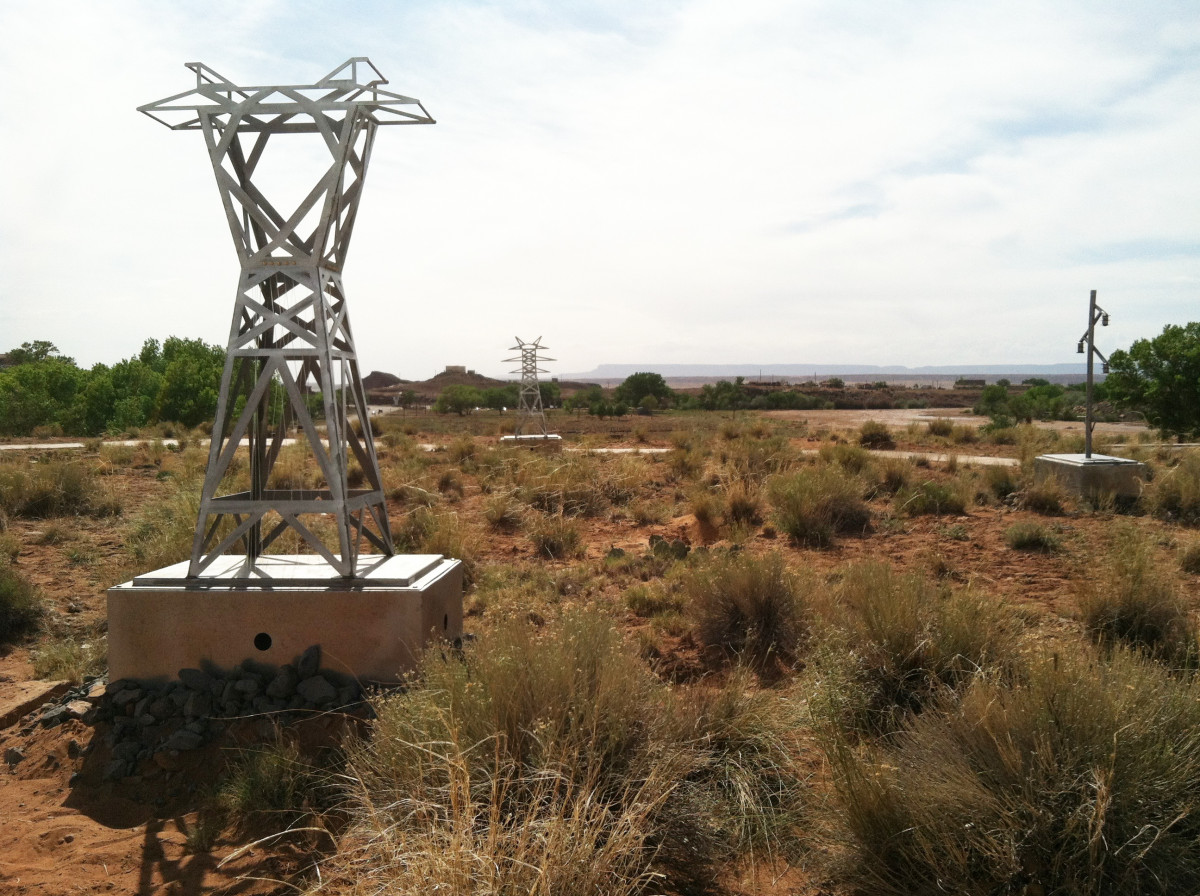 Singing Toward The Wind Now / Singing Toward The Sun Now (2012), installation view. Courtesy of the artist.
Audio feedback featured heavily in the development of my concepts as one of the techniques or sounds used in noise music—the idea that a self-generating loop begins to have its own life. Allowing these feedback systems to occur (even if they didn't produce sound) became a method for me in composing or designing a sound installation. Instruments are then made to respond to this situation but in turn, can influence the system or context that produced the environment in the first place. Attempts to insert ourselves into that situation are just one part of the music; sound will exist whether we make it or not. My hope is that we are aware of ourselves within the context of sound and notice our alignments (or misalignments) and interactions and gather meaning from these interactions. Technique, for me, becomes this awareness.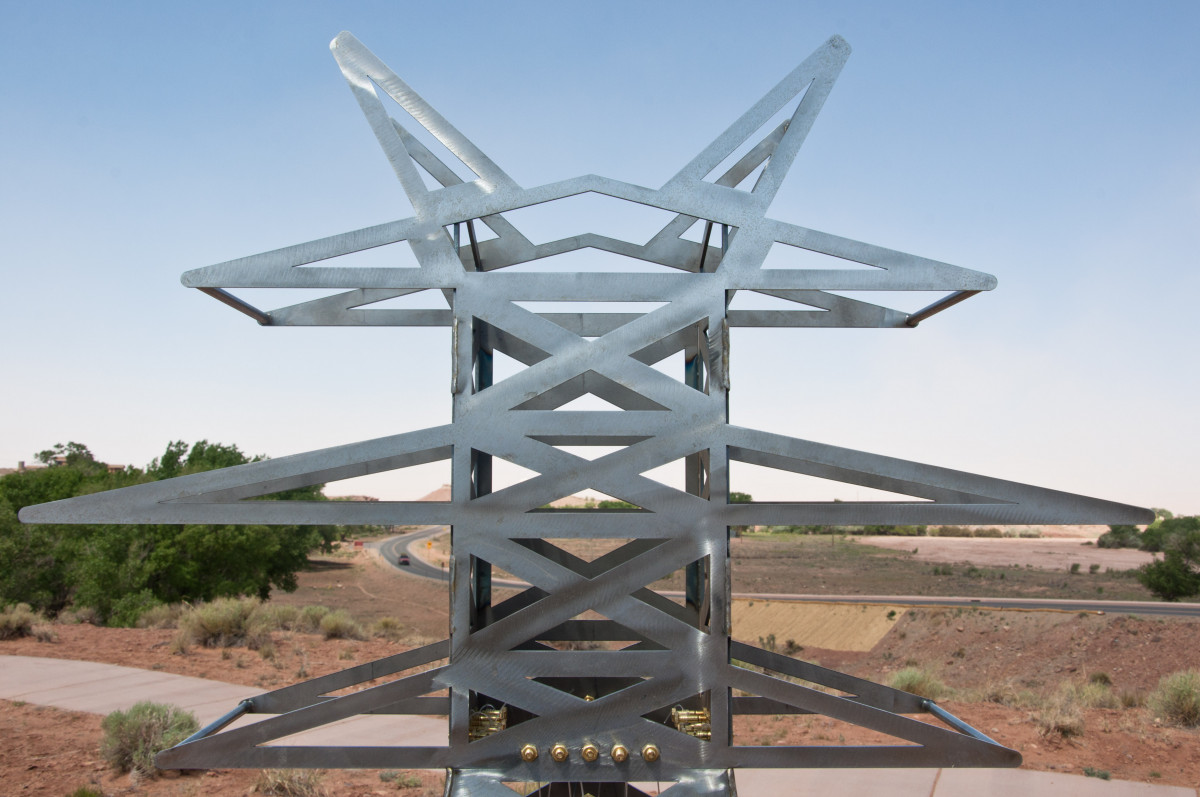 Singing Toward The Wind Now / Singing Toward The Sun Now (2012), installation view. Courtesy of the artist.