One aspect of Red Culebra that has intrigued me is how it engages with the liveliness of the sonic by entwining sound composition with the performativity of bodies on stage. I'm curious to know a little more about how all of this takes shape when envisioning a piece–– what is the role of performance and the place of rituality in relation to your practice as a duet?
The work of Red Culebra is to bring to life specific concepts, primarily through the medium of sound. Our work is to create highly immersive and embodied experiences where all who are present become part of the performance. The presence of performative bodies in space allows us to emphasize orientational metaphors as well as organize these metaphors into congruent and incongruent structures that permit us to inhabit and transform spaces in ways that honour our connections to each other.
To achieve this type of immersive environment we mostly tend not to perform on stages. We prefer to organize horizontally, as opposed to creating hierarchical relationships with all who attend. We want to share an open playground for experimentation. Red Culebra's philosophy is that the conditions for ritual require those involved to experience something unique as they become both participants and witnesses of a collective experience in the performance.
Since our audiences are part of the performances as well. A ritualistic aspect of the "performances" includes a gestalt where each of the parts contains the whole and are inseparable from it. For example, in non-Western cultures dance is not viewed as separate from music. Music and dance belong to rituals that are not separated from daily life. Our music and performative work encompass a series of actions to be executed in a specific time period. These events belong to larger concepts designed to open spaces where the unexpected might occur. It is not uncommon for the unexpected to supersede parochial moralities based on Cartesian mappings of reality.
In terms of Red Culebra as a duet — performances begin with the two core members, but for live rituals, we require collaboration with additional artists and, as we have stated, those who attend the performances. Initially, we set the basic concept, the score and the music. Then, in rehearsal, we decide the actions that will take place in collaboration with performers, and then the process is reiterated as we bring our audiences into ritual through the performance itself.

A ceremony is usually informed by a community of people who share common sensibilities. You've mentioned repetition and endurance in your performances as ways of resisting the fetishization of ceremony, which in my view fractures the modern repertoires of the consumption of culture as a matter of "good taste" and "joy." I'm curious about how you understand collective engagement in your live performances? Would you say that endurance and repetition work as a form of collective mantra?
We argue that "joy" is one of the many dimensions present in our work. However, we don't think about our work in terms of "good taste" since we associate such ideas with colonialism, capitalism, hubris and chauvinisms associated with powerful institutions. We don't understand joy and happiness in a rewarding sense or as a reward. We want to acknowledge that happiness is a deeper state of mind. To get to that place, one has to do the physical and spiritual work. As Carl Jung says, "One can only see the stars from the darkness."
It makes sense that we would fracture modern repertoires since we grew up within cycles of repetition culturally and in how we were raised by our communities and families. Our perception of time is not necessarily "linear", "directional" or goal "oriented." Our music and rituals are not based on the concept of "beginning, middle, and end." Instead, it's based on creating stasis through the use of circular time, ritual and repetition. Our work does not function as fetish or entertainment but is instead a moment of reflection, a site for pedagogy and an acknowledgement of land, people and our ancestors. The psychological and spiritual condition of our work is such that eventually, the past is no longer behind you as the future is in front of you, or vice versa. Red Culebra's ritual performances represent places where all time "folds in on itself," and the body is no longer suspended, but free to experiment.
We do not characterize our endurance and repetition work as a form of collective mantra but as a form of collective synchronization where we align ourselves to a shared time, space, story and set of congruent and incongruent complexities.
To posit itself as the universal normative form of racialization, Neoliberal Multiculturalism needs a set of 'signs' that identify someone as Indigenous, as Latinx, as Chicano, as Mestizo and so forth. These 'signs' have, of course, their manifestation in visual and sonic regimes; they are machines of classification and identification. However, while considering your work, I think an important shift -that makes these machines of classification difficult to operate- is your engagement with forms of abstraction and synthesis that refuses to accept the shortcut of liberal identities. Through repetition and uniformity as a strategy of refusal, your sound speaks from an enigmatic space. Would you agree with this and why?
We love this question! Not because of the query itself, but because of what this question implies. There are aspects of our primary discourses, which are undeniably present within our work. But the implication of this question hits the nail on the head. We are who we are, doing what we do, and we share little reverence within Red Culebra for taxonomies, rubrics and categories of identity. At the same time, we acknowledge that social, political, economic and cultural structures are built with these determiners as nodes of power. We are all suspended by these structures, but perhaps Red Culebra can short circuit these systems momentarily. When we are in Red Culebra, we are many of these identity labels mentioned in the question, while at the same time we are modifying for ourselves their contexts, terms, meanings and conditions so that they can function in accordance with our sonic and performative self-determination. Nothing is stationary and we believe in change. This includes the concept of identity, as well as all pretexts for such things. For us, modifying terms and conditions provide pathways for seeing and sensing the world that might escape some of the corruptions of capitalism that almost always find a way to seep in. This is why we try so hard to listen to each other, bring our audiences in as participants and hold new performative moments for as long as we can. We are complex beings and are eager in Red Culebra to acknowledge human complexity, the fluidity of life and the complexity of history. We hope to resonate with all the things we allow ourselves to imagine.
____________________________________________________________________________________

Red Culebra performed 4 Cycles + 1 at the The Lab, San Francisco, CA on April 6, 2019. Performed by Guillermo Galindo, Cristóbal Martínez, Jessica Fertonani Cooke, Adea Frances Guldi, Cat Sweet, and Rob Fatal; Video Stills and Video by: Gautama Ramesh, David Boo, and Jonathan Naisteter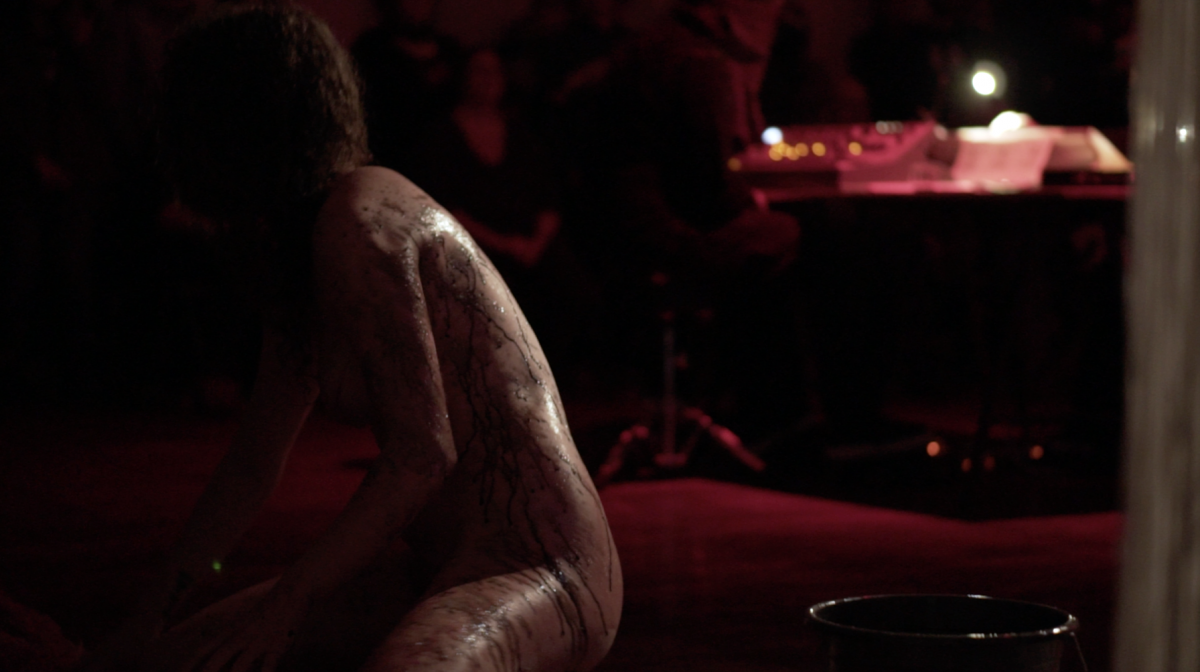 Red Culebra performs 4 Cycles + 1, The Lab, April 6, 2019. Video Stills and Video by: Gautama Ramesh, David Boo, and Jonathan Naisteter. © Red Culebra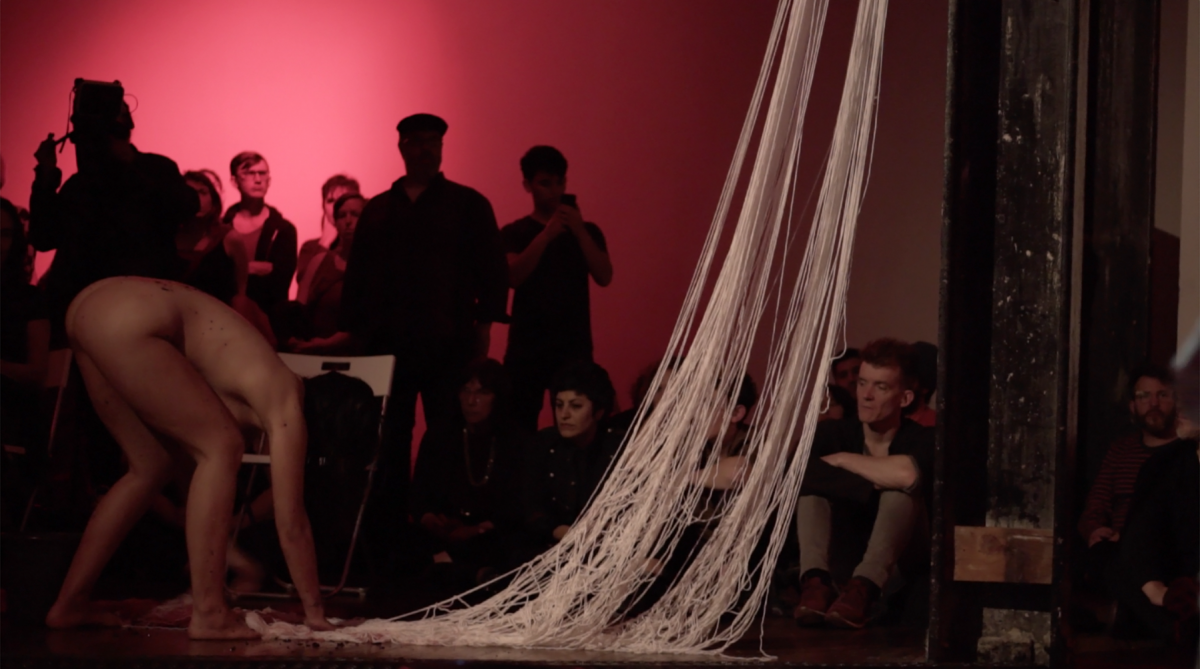 Red Culebra performs 4 Cycles + 1, The Lab, April 6, 2019. Video Stills and Video by: Gautama Ramesh, David Boo, and Jonathan Naisteter. © Red Culebra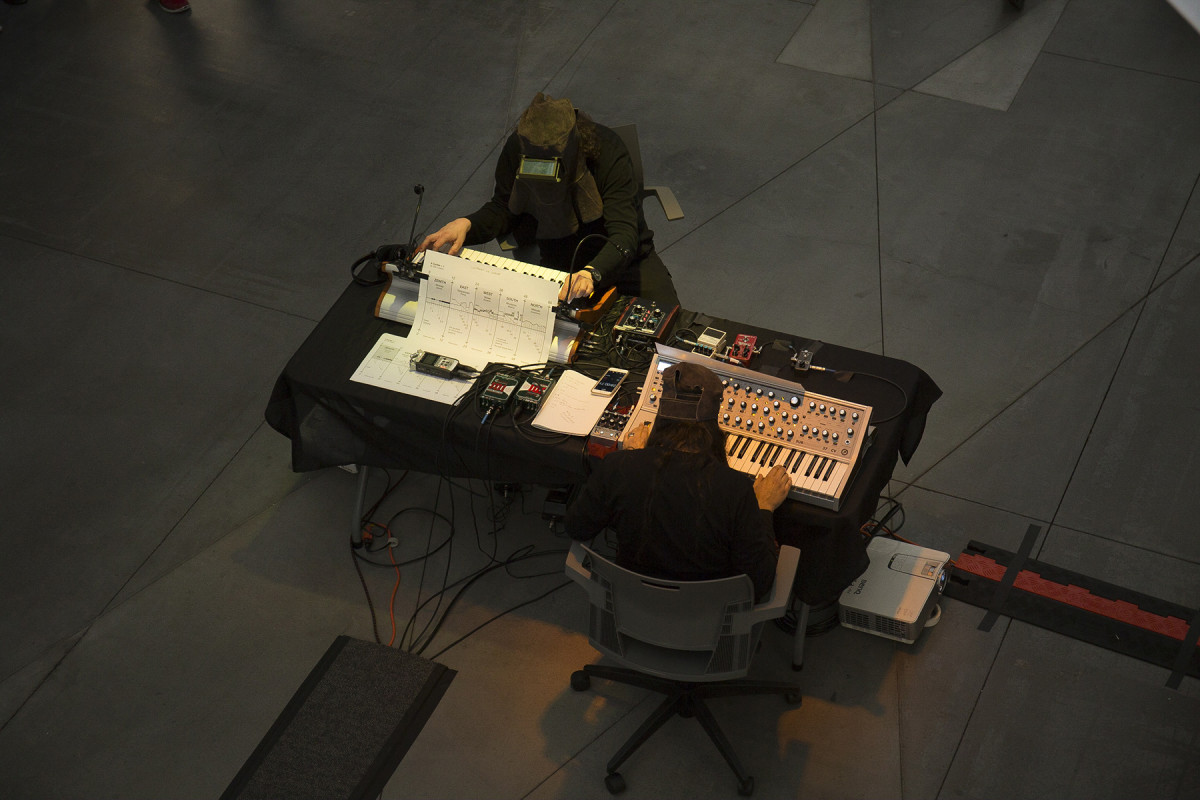 Red Culebra performs 4 Cycles + 1, San Francisco Art Institute — Fort Mason, March 23, 2018. Photos by Marco David / SFAI. © Red Culebra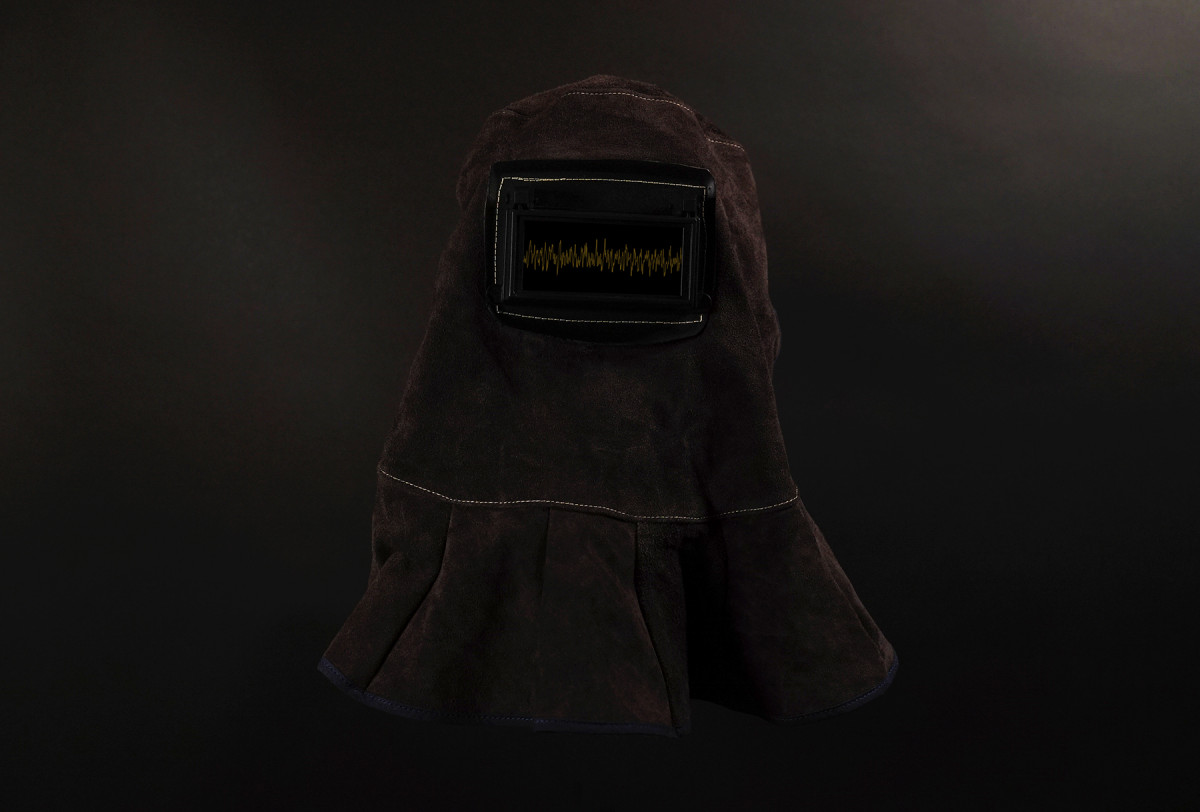 © Red Culebra